We're having a fun St. Patrick's Day!
A sale is on and there is 25% off all GREEN yarns! If you love green or know someone who does, come in from March 17th – 21st, between 10 am to 4 pm and grab all the green you can get your hands on!
And now for our new yarns….
Yes, we have this lovely yarn!  190 metres of DK soft organic vegan cotton. I have a few projects in mind already!
And that is not all…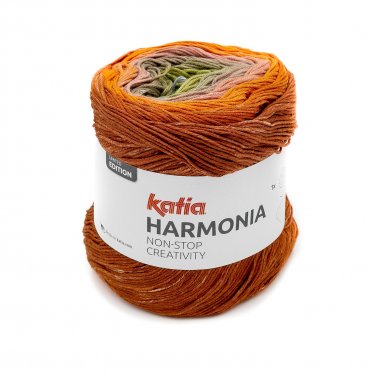 Concept Polynesia – 56% Cotton – 22% Linen – 22% Viscose, 24sts
Concept Cotton Yak – 60% Cotton – 30% Wool – 10% Yak, DK
Concept Veganette – 90% Cotton – 10% Polyamide, 19sts
Katia Harmonia – 100% Cotton DK striping 540 metres!
Cascade Ultra Pima – 100% Pima Cotton DK
This is something we have brought in to sample. One of each colour of this 100% Llama Lace is 100% super-soft baby llama.  Knit or crochet up your favourite shawl with this beautiful yarn – all 550 metres of it.
And coming up in April – Woolith Fair. Stay tuned for details.
Happy Knitting!